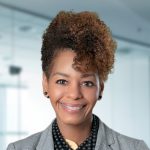 Bridgette Sweeney
Broker/REALTOR®
A little about me
Serving others has always been my passion! My personal motto is this: In order to be served you must know how to serve.

Originally from Kentucky, I have also resided in the states of Indiana and Colorado and have met some interesting folks along the way. Although I have enjoyed my time in other regions of the country, my southern roots and love of "southern hospitality" brought me back this way and led me to Charlotte. I've lived in Charlotte for about 6 years and the growth currently underway has given me the desire to take part in it by being of service to those who are looking to build a legacy.


I have been working with clients for over 20 years with a history that includes working with home builders and mortgage financing. I have a keen understanding of the importance of building family legacy by way of making important financial decisions. I would love to be of service to you. Please contact me today so that we can connect.